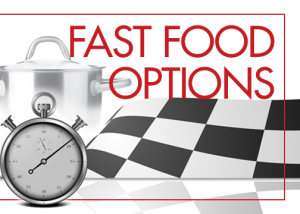 Fast Food Options: NuVegan Café
For those of you who may not always have the time or patience to cook an entire meal we'll offer you a few "Fast Food Options" for you to consider while on The Daniel Fast.
This week's featured "Fast Food Option" is NuVegan Café.
If you want some food that's going to stick to your ribs, and you're not allergic to soy, check out NuVegan Café. Make sure you ask about the ingredients of each dish to ensure you only order food with plant based dairy products; and no sugar.
Check them out online at
www.nuvegancafe.com,
in DC at 2928 Georgia Avenue, NW, or in Maryland at 8150 Baltimore Avenue in College Park.
Shiloh Baptist Church of Washington, nor any of it's ministers, members or representatives does not officially endorse any company, sponsor, or their products and/or services.
---